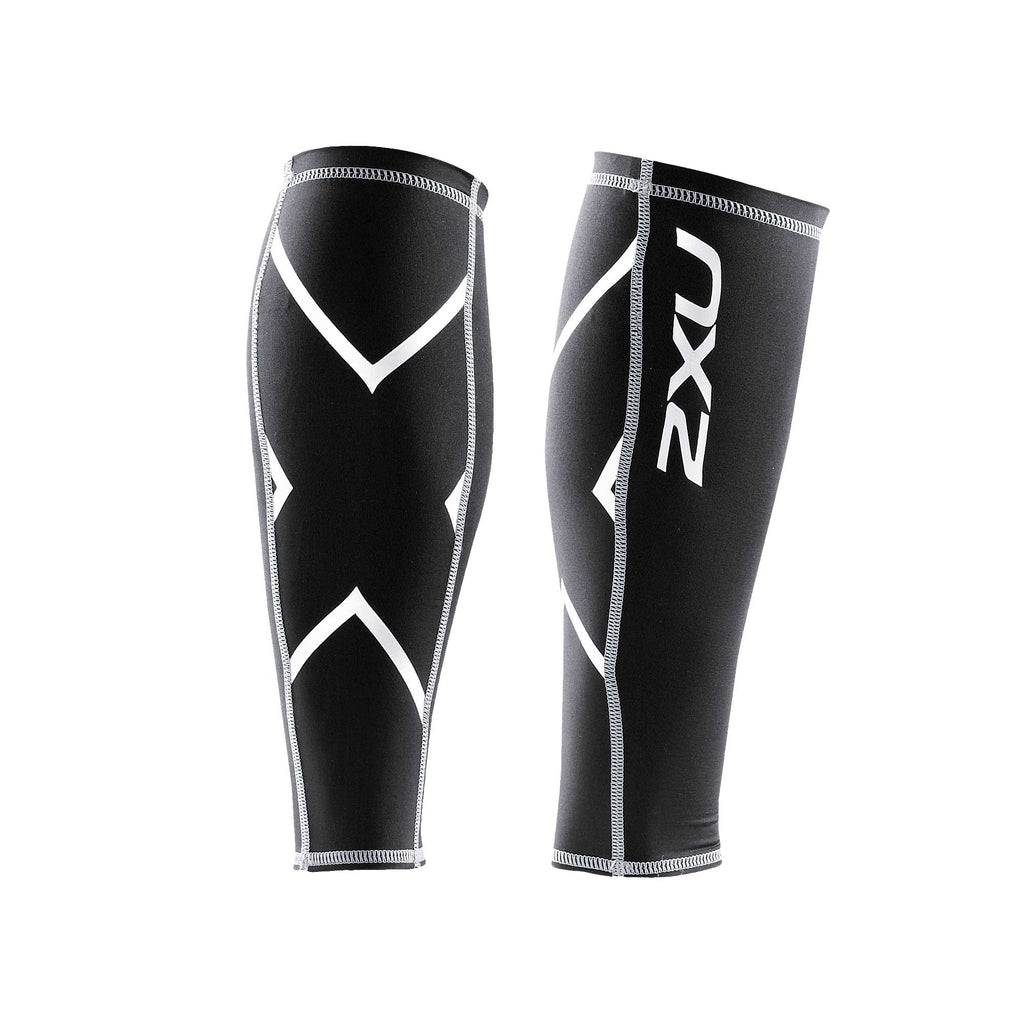 Unisex 2XU Calf Guards Clearance 40% off
£21.00
Clearance 40% off reduced from £35 to only £21.
I am so excited to be able to offer these Calf Guards they are amazing and ideal for OCR training and competing. They also work well in conjunction with the 2XU Compression Shorts. The full benefits are listed below but trust me you will love them, in black and silver.
This is what 2XU says about them...............
The 2XU Calf Guards may appear simple but they are strategically designed to be exceptionally effective for calf muscle containment when training and competing. Repeated muscle vibration is directly related to causing fatigue, muscle damage (small tears) and shin splints. The convenience of the calf guards allow the athlete to use their preferred sock.
SOLD IN PAIRS
High Power PWX Flex compression fabric with optimal breathability and flexibility supports shin and calf muscle

Flatlock seams to reduce chafe for greater comfort

Circular knit for 360 degree stretch

High filament yarns for dryness - wicks sweat from the skin to the fabric exterior

Antibacterial and UPF50+ sun protection